Friday, September 26th, 2014
Interesting reasons for judgement were released today by the BC Supreme Court, New Westminster Registry, addressing fault for a single vehicle collision.
In today's case (Link v. ICBC) the Plaintiff was travelling in winter driving conditions when "the front windshield of his vehicle (was blanketed with snow by a passing sport utility vehicle" following which the Plaintiff lost visibility, tapped his brakes, and lost control of his vehicle resulting in a single vehicle collision.
In finding the passing vehicle was fully at fault for passing when it was unsafe to do so Mr. Justice Ball provided the following reasons:
[17]  To determine whether the driver of the SUV was negligent, the Court must follow the analysis outlined in Crocker and Rowe. The driver of the SUV, as the driver of a vehicle overtaking another vehicle on the highway, owed a duty of care to the plaintiff. That duty is statutorily mandated in ss. 157-159 of the MVA.
[18]  Those sections also outline the required standard of care. Section 157 requires that the driver of an overtaking vehicle may only pass another vehicle on the left side "at a safe distance and must not cause or permit the vehicle to return to the right side of the highway until safely clear of the overtaken vehicle". Section 159 states that "a driver of a vehicle must not drive to the left side of roadway when overtaking and passing another vehicle unless the driver can do so safely."
[19]  In the case at bar, the highway was blanketed with a large amount of snow that was clearly visible for all drivers to see, which made driving a treacherous task. Despite the poor road and weather conditions, the driver of the SUV blew by Mr. Link at a high speed in the left lane. Unlike the situation in Lang, where Hood J. found that the spray was unanticipated and a surprise to the overtaking driver, the driver of the SUV, given the conditions, would have – or should have – appreciated the likelihood that the act of passing at high speed and returning to the slow lane immediately in front of the overtaken vehicle would result in a significant amount of snow being thrown onto the overtaken vehicle causing a total loss of visibility. This risk could have been avoided by the driver of the SUV by passing at a lower rate of speed and not returning to the slow lane abruptly.
[20]  There is, in my view, a very heavy onus on the driver of an overtaking vehicle to make sure that passing can be done in safety; particularly in poor road and weather conditions. The driver of the SUV in this case did not respect the circumstances that the standard of care dictated. That driver was in clear breach of the standard of care.
[21]  Mr. Link did not voluntarily accept the risk that another driver on the highway would fail to pass him in safety. As for causation, I am satisfied that, as in Rowe, the unsafe pass "precipitated a chain of events" which culminated in Mr. Link's accident. The driver of the SUV "roared right by" Mr. Link and "a big rooster tail of snow completed covered [the] windshield". This caused Mr. Link to lose complete visibility, and he tapped his brakes because he could not see. The Link Vehicle then spun out and hit the median. I find, in the circumstances, that the driver of the SUV caused the accident.
[22]  No contributory negligence has been proven by the defendant. Mr. Link was in a smaller vehicle competing with bad weather and snow conditions. I find that Mr. Link was driving in a safe manner at low speed consistent with the difficult conditions. I also find that Mr. Link's actions in tapping his brakes was a reasonable reaction to losing total forward visibility.
[23]  In the result I am satisfied that Mr. Link has proven on a balance of probabilities that the driver of the SUV was negligent in all of the circumstances of this case.
---
Thursday, September 25th, 2014
Reasons for judgement were released this week by the BC Supreme Court, Vancouver Registry, finding a construction company largely at fault for the 'wholly inadequate' placement of a temporary stop sign in a construction zone.
This week's case (Richmond v. Channa) involved a two vehicle collision where the Channa vehicle failed to stop at a stop sign controlled intersection and collided with the Richmond vehicle.  While the Court found Channa 25% to blame for the crash the Court held the lion's share of fault rested with a construction company who blocked visibility to the intersection's stop sign and placed an inadequate temporary sign in its place.  In reaching this apportionment Mr. Justice Skolrood provided the following reasons:
[110] In the case at bar, I find that Tien Sher bears primary responsibility for the accident. It is clear from the evidence that the temporary stop sign, which again was in fact a flag person's paddle, was placed on the construction fence at a point where the line of the fence had already started to curve to the right or to the north. As such, it was not visible to vehicles travelling west on 107A Avenue until just before those vehicles actually enter the intersection with Ring Road.
[111] Further, the size and placement of the temporary stop sign was wholly inadequate. As noted, it was much smaller than a normal or permanent stop sign. Moreover, its placement on the fence at an awkward downward pointing angle would not necessarily signal to drivers that it was intended to function as a regular stop sign and to control west bound traffic on 107A Avenue.
[112] It is particularly telling that Mr. Pereira and Mr. Mossey, employees of the City, both identified the temporary stop sign as a safety hazard.
[113] Tien Sher's failure to ensure proper placement and size of the temporary stop sign was compounded by its failure to provide drivers with advance warning of the sign. Such advance warning would have been a reasonable and prudent measure in the circumstances, given that the temporary sign was located well away from where the permanent stop sign was situated and, again, was obscured to drivers.
[114] In the circumstances, I find that Tien Sher's conduct created an objectively unreasonable risk of harm to drivers of vehicles proceeding west on 107A Avenue towards the intersection (Ryan v. Victoria (City), [1999] 1 S.C.R. 201 at para. 28). I find further that Tien Sher's negligence caused the accident in that but for its conduct, the accident would not have occurred (Athey v. Leonati, [1996] 3 S.C.R. 458 at para. 14; Resurfice Corp. v. Hanke, [2007] 1. S.C.R. 333 at paras. 21 – 23 and Clements v. Clements, [2012] 2 S.C.R. 181 at para. 8). In this regard, I accept Ms. Channa's evidence that had she seen a stop sign, she would have stopped before entering the intersection…
[124] I have already found that Tien Sher bears primary responsibility for the accident. It's failure to comply with the minimum standards set out in the Manual, due in large measure to the fact that its designated safety officer did not even know of the Manual's existence, its failure to erect adequate, or any, warning signs, and its wholly inadequate placement and sizing of the temporary stop sign demonstrates a disregard for the safety of drivers using 107A Avenue and constitutes conduct that is significantly more blameworthy than that of Ms. Channa.
[125] I apportion liability 75% against Tien Sher and 25% against Ms. Channa.
---
Thursday, September 25th, 2014
(TORONTO, ON) – If you really wish to become a penniless pensioner just fall ill abroad without any travel insurance.
The OHIP website advises Ontario residents travelling abroad that it will only offer limited reimbursement for foreign medical costs and strongly advises against out of Canada travel unless it is backed up by private out of country medical coverage. It states you'll be covered for unexpected conditions that arise out of Canada.
In other words, if there is even a whisper of health issues before you leave Canada, that flare up outside of Canada, you aren't covered.
So, on a trip to Detroit for dinner you suffer a stroke or heart attack. Sure you only intended to eat dinner and return to nearby Windsor. Or, perhaps, you just wanted to shop at some discount outlet in Michigan for a few hours. While I have no complaints with US health care, if you have no insurance coverage rest assured it is expensive.
As an air ambulance flight from Istanbul to Toronto will cost you $160,000, you get an idea how quickly you can become a penniless pensioner.
Is a good steak and martini in Detroit, with a heart attack for dessert, worth an enormous health bill? Your choice. Last time I looked for out of Canada medical insurance its cost was paltry, particularly if you are under 60 years old. The older you are the more onerous the exclusions.
What's that? Exclusions?
Don't be a twit. No insurance company really wants to make a costly pay-out and, rest assured, when you signed up for your out of country medical coverage you signed away any right to privacy to your medical records. Any comment or analysis made by any doctor you have consulted prior to your trip is open book for the insurance company's legal team to deny your claim.
Do not assume your purchase of out of country medical coverage offers you protection, particularly if you have been undergoing some medical tests prior to your departure.
For example, you have a colonoscopy and suffer a heart attack abroad. As the colonoscopy is a non routine medical test, any medical expenses incurred as a result of the abroad heart attack could be denied. While many insurance companies will offer out of country coverage for pre-existing conditions, or even undiagnosed conditions, there may be severe reductions in coverage for these conditions to the extent that coverage may be restricted to $150,000 instead of $5,000,000 for those without pre-existing or un diagnosed medical conditions.
It makes no difference how well you feel. Use your common sense and take the time to read the insurance policy, particularly the section entitledExclusions/General Exclusions and most importantly Out of Country Coverage.
Reading these insurance policies is not easy. My advice is that if you have been tangled up in the medical system lately, and are about to travel, you must review the out of country medical coverage section of your policy very carefully. If you have any doubts, seriously consider reviewing the insurance contract with a lawyer or ask as many questions as you like with the insurance representative on the phone.
---
Thursday, September 25th, 2014
A Montreal property owner says an insurance company is refusing to renew her home policy after a $145,000 repair job.
Sari Buksner says now she has been pushed into the substandard market and her premium rates have increased by $4,000.
Aviva Canada footed the bill for two water damage problems discovered at Buksner's triplex in the Plateau Mont Royal borough in June 2012, she told CBC Montreal Investigates.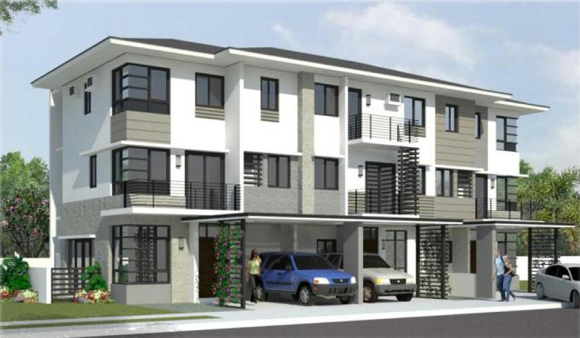 "I just don't understand the principle of when you make a claim for what you're paying for, then they say you're uninsurable," she said.
Two years ago, one of her tenants alerted her to a leak dripping from the second floor to the first. Her insurance firm saw the problem was a valve linking to her water heater on the second floor.
Aviva also noticed a separate leak, near the toilet of her third floor.
Buksner said an original estimate for the two claims by a contractor she had asked to inspect was $19,919.
Problems start
Buksner said she settled with a contractor recommended by Aviva after the first one she found did not want the job, saying it was beyond their expertise.
But the work dragged on for months.
An email from an Aviva claims adjuster to Buksner shows the insurer acknowledged the extra labour, including a couple of painting jobs which had to be redone due to workers accidentally painting over old caulking, and grout to be cleaned up on the triplex's third-floor bathroom.
The biggest setback was a lack of proper insulation for the newly installed pipes, said Buksner.
"The pipes froze," she said. "They basically had to rip up all of the insulation, re-insulate, they had to rip up all the first floor gyproc, and re-install all of the plumbing."
Aviva also paid for $58,155 worth of rent she missed out on as her tenants were gone during the work.
In total, Aviva paid $144,515 for the work.
No more policy
So far, she has only found a willing insurer in the substandard market.
The policy would cost her around $11,000, roughly $4,000 more than what she was last paying with Aviva.
She would also be required to pay it all up front, and would not receive water damage protection for her triplex.
Aviva, meanwhile, would not provide an interview to the CBC, and would not discuss Buksner's case for privacy reasons.
"We look at many factors that impact our decision to renew any given policy, including claims frequency and overall risk exposure," it said.
Little recourse
Organizations which handle complaints from policy-holders indicated Aviva's behaviour is not unheard of for insurance firms.
"There's no requirement for an insurer to renew any customer," said Brian Maltman, executive director of the General Insurance OmbudService of Canada. "It is a free market and it's based on risk assessment and the insurer's comfort level with that kind of risk," he said.
Both Maltman and the Insurance Bureau of Canada said her best option was to keep looking for another insurance firm which would take her in.
"There are no magic numbers, there are no norms," said Insurance Bureau spokesperson Lynn Crevier.
She said each insurance firm makes its own decisions on when they may or may not renew a policy.
The Insurance Bureau of Canada does mediate between policy-holders who approach them for problems with their insurers over principal residences, but says its mandate does not include the same responsibility for investment property owners.
In Quebec, the Autorité des Marchés Financiers is the public body in charge of looking into complaints about insurance firms.
The AMF refused to grant an interview on the subject.
Its website maintains insurance firms do have the right to terminate a policy without providing a justification.
---
Friday, September 19th, 2014
This is best done as soon as possible so your home is secure. If you do not acquire the right insurance, you could receive a rude awakening if your home were to be destroyed by fire or another natural disaster. Here's how you acquire insurance:
1. Assess Your Home
The first step in the insurance-buying process is to provide details of your home to your Insurance broker.  Important information to record includes:
The year your house was built, square footage and construction material (such as type of shingles, siding etc)
Fire Protection i.e how far from a fire hall, are you hydrant protected or unprotected
You must present this information to your insurance broker so you can calculate the right rebuilding value.
2. Meet with a Broker
The insurance professional will help you calculate the rebuilding value of your home. Be aware that the replacement cost of your home may be different than what you paid for the home, due to the possibility of increased labor costs, debris removal, building codes, etc. This is separate from the resale value, which is the amount that would be paid if the house was sold.
Based on the characteristics of your home, the broker will help you choose the best homeowner insurance policy for your needs. You can also enhance your insurance in the following ways:
Sewer Back-Up: provides protection for losses that come from problems with a sewer, drain, eaves trough, septic tank, sump, or downspout.
Increased Liability: protects you from property damage or injury you may accidentally cause to someone else.
Floaters: Your homeowner insurance should cover the basic cost of your valuables if they were to be lost in a fire or theft. If you have valuable items that are worth more, you can enhance your insurance coverage to protect them.
Identity Theft: helps cover you in the event of someone committing fraud using your credit card, social insurance number, or driver's license.
3. Inventory Your Belongings
In order to ensure your limits are adequate, make sure you have taken stock of all your belongings so you can get full coverage. Go room to room, recording everything you own. If you find that your belongings are worth significantly more than what your insurance policy would cover, talk to your broker about increasing limits.
---
Friday, September 19th, 2014
DriveSmartBC
Occasionally you may find yourself waiting in a long line of vehicles for extended periods because a collision has temporarily shut down a highway. Here are some insights as to why the RCMP, working with the area highways contractor, has closed the road.
A collision will fall into one of three categories: Property Damage, Serious Injury, or Fatality.
Typically a Property Damage collision is not attended by the police unless it involves major damage, a road closure where vehicles involved in the collision block the roadway, or potentially a criminal element, such as impaired driving. More often than not, once photos are taken and tow trucks arrive, the highway is opened.
An Injury collision involves attendance by the RCMP or municipal police depending on location, as well as emergency responders, including ambulances and the fire department. Highway closure time can depend on the number of people injured, how serious the injuries are, and if any criminal offences have been committed. After all the factors have been considered and the scene has been examined for any physical evidence that may assist in the prosecution of a criminal charge, police may call out a "Collision Reconstructionist" to do a forensic examination of the scene. Then tow trucks will attend, remove the vehicles, and the highway is opened.
A Fatality involves all of the above agencies, as well as a coroner. The BC Coroners Service has primary responsibility at a scene involving a death and directs the overall coroner's requirement for the investigation, including when the fatally injured individual(s) may be moved or removed from the scene. In some cases, especially in more remote areas, the police must wait for the arrival of the coroner and subsequent direction relative to the deceased. The preservation of physical evidence, followed by its documentation and interpretation, are key in these very sensitive investigations. Once the highway is opened, any evidence that has not been properly documented is lost. The police only get one chance to capture the evidence, and when there is a criminal component, it becomes critical to any charges that may be considered later.
Consider this: if someone you know or employ was involved in a serious or fatal motor vehicle collision, would you want police officers to document it properly and ensure they have everything they needed to support their findings? Or would you be satisfied with a rushed job with a general idea of what had occurred? Forensic documentation of a collision is very time-consuming and detailed work, requiring proper procedural and mandatory documentation.
Often you may see nothing on the highway and wonder why it is closed. The reasons vary, but it may be due to evidence that needs to be collected, body recovery, or sand trucks, to name just a few.
Additional factors affecting highway closure time:
Location – for example, if it's Highway 1 through Langley or Highway 97 at Muncho Lake (three hours north of Fort Nelson), response times will vary because of:
location of the police traffic unit or General Duty Detachment (i.e., Langley, Lower Mainland Traffic in Chilliwack, or Northern Rockies Traffic at Fort Nelson);
location of a Collision Reconstructionist (Lower Mainland Collision Reconstruction in Surrey or North District Collision Reconstruction in Fort St John – four hours south of Fort Nelson).
Time of day
Travel time for the first responders and the Collision Reconstructionist to attend the scene
Severity of the crash – for example, whether highway rescue personnel are needed to cut people out of the vehicle(s) and how long it takes them to reach the scene, as well as any HAZMAT issues
Types of vehicle(s) involved – commercial vehicles with HAZMAT loads require more specific equipment for recovery, which adds the time required to transport such equipment to the scene
Location and types of tow trucks needed
What physical evidence is there – does it take up the whole highway?
All the partner agencies involved in responding to a collision work hard and quickly to get the highway open as fast as we can. Sometimes a quick reopening is not possible. We only have one opportunity to collect all the evidence present. We ask for patience from drivers who must wait, since the relatives, employers, friends and colleagues of individuals involved in an injury or fatal collision want as thorough an investigation as possible.
---
Thursday, September 18th, 2014
The parents of a teen who suffered severe brain damage in a car crash 18 years ago are trying to stop the Nova Scotia government from taking what's left of her million-dollar insurance settlement.
Louise Misner and Byron Huntley say they need the money in order to provide extra care for their daughter and now they are battling the Nova Scotia government in court.
"We need compassion from our government," says Misner. "I think it's inhumane that anyone could ever want her to have any less of a life where she's lost most of what we have."
Their daughter, Joellan, sustained a serious brain injury in a car crash in 1996, at the age of 15. The crash also claimed two young lives after the young driver swerved to miss a dog on the road.
In the years following the crash, Joellan received a nearly $1-million settlement. Her parents say they use the money to provide extras, like therapy that isn't available at the rehab centre where 33-year-old Joellan lives.
The provincial government filed papers in May, indicating it is going over that money.
"I think it's kind of sad that they have to go to court and take what she needs, the funds she needs for the extra care she's getting," says Huntley.
"They say they're entitled to it as a result of Joellan being in a provincial long-term care facility," says lawyer Ray Wagner, who is representing the family against the government in court.
Joellan has been a patient at the Kings Regional Rehabilitation Centre since being discharged from hospital after the crash. According to court documents, the cost of care is about $220 a day.
The government is covering those costs, but the family uses the $2,500 it receives from Joellan's trust fund every month to pay for extra care.
"The physiotherapy is about $2,000 a month and the OT is about $500 a month," says Misner.
Joellan's parents say her chest fills with fluid and her body twists because of her brain injury, and they say the extra therapy helps keep her more comfortable.
"You would think they would be happy that she has that resource instead of going down to the courthouse to file papers to take it away from her," says Huntley.
Wagner says provincial legislation allowing government to pursue these types of settlements was passed in 2003.
The family doesn't dispute that the province should get some money to help with care, but they don't think the government should be awarded the entire settlement.
Huntley says he met with government representatives in 2008 to discuss the matter.
"I offered at that time to give them a percentage or a portion of her settlement to take to pay for her care and that didn't seem to fly with them," he says.
"What we forget is we start looking at the examination of the money, but we forget that there is an individual with a soul that exists within that body," says Wagner.
He argues the law wasn't in effect at the time of the car crash, and says the system that was in place at the time is the one that should apply now.
Community Services won't comment on the case while it is before the courts, but it issued a statement to CTV News:
"Insurance settlements received as the result of accidents are typically intended to cover the cost of care and, therefore, are considered assets that will be used to help cover some of the cost of care. Once an insurance settlement has been fully utilized, the cost of care is covered by the department."
Misner and Huntley are now divorced, but they visit her at the centre every week and welcome her home once a month.
Misner says her daughter was a bubbly, Grade 9 honour's student who loved sports and animals and dreamed of becoming a nurse.
"What mother or father would ever want their child to live the rest of their life in that kind of pain, if her trust fund can help her have less pain and a better quality of life?"
---
Thursday, September 18th, 2014
Reasons for judgement were released today by the BC Supreme Court, Victoria Registry, upholding a finding that expert reports from a treating physiotherapist were an unnecessary luxury in a personal injury prosecution.
In today's case (Salsman v. Planes) a variety of disbursements were at issue following the settlement of a personal injury claim.  One of the challenged disbursements dealt with expert reports from physiotherapists.  In disallowing these disbursements the Court noted that "these reports are an example of the plaintiff purchasing the Cadillac when the so-called Buick would serve the required purpose.".  In upholding this decision on appeal Mr. Justice MacKenzie provided the following reasons:
[17] The plaintiff obtained three physiotherapists' reports. The first was Ms. Cuttiford's report of September 23, 2010, approximately five weeks after the motor vehicle accident.
[18] The second report was a neuro-physiotherapy report prepared on September 25, 2010, by Ms. Koshman, a vestibular physiotherapist. A third report was prepared by Ms. Koshman in December 2012, approximately 18 months after the plaintiff returned to work.
[19] After noting the position of both the plaintiff and defendant, the Registrar observed that plaintiff's counsel acknowledged the reports of Ms. Koshman could not be relied on to provide an opinion on causation, prognosis or treatment, thereby necessitating a report from another expert, a Dr. Longridge. It is to be noted that the defendant also contested the necessity of Dr. Longridge's report. The Registrar, however, agreed with the plaintiff that this report was necessary and allowed this disbursement in its entirety. On the other hand, the Registrar concluded the reports of Ms. Koshman were not necessary. In addition, the Registrar noted the defendant's argument that as the plaintiff had returned to work and counsel was aware the plaintiff's symptoms had largely resolved by the time the second report was requested, this report from Ms. Koshman was not necessary or proper. The Registrar agreed with the defendant on this point and disallowed the cost of Ms. Koshman's second report.
[20] In addition, as far as all three reports are concerned, the Registrar stated at para. 39 of her decision that:
[39] However, in my respectful view, these reports are an example of the plaintiff purchasing the Cadillac when the so-called Buick would serve the required purpose. The Buick in this case is the therapists' clinical records. It is those documents which record the contemporaneous symptoms during assessment and provide records of treatment and outcome. Given that the plaintiff was being followed by a family doctor, a rehabilitation consultant and eventually various specialists, I see no need or propriety in commissioning reports from the physiotherapists. Accordingly, these disbursements are disallowed…
[29] In my view, the Registrar adequately addressed these issues and provided sufficient reasons when exercising her discretion to disallow these very early physiotherapy reports. I am unable to say she was clearly wrong or erred in principle in reaching this decision.
[30] Given the relevant circumstances, the second Koshman report of December 29, 2012 is even more problematic for the plaintiff. In this report, Ms. Koshman states that she saw the plaintiff for 14 treatment sessions between September of 2010 and March 24, 2011, before he returned to work in April of 2011. For the purposes of preparing the December of 2012 report, she reassessed the plaintiff on November 30, 2012, some 20 months after the plaintiff's last treatment. Trial counsel deposed as to why these reports were ordered. However, it is not sufficient for the plaintiff to merely demonstrate that these reports and expenses were "very useful in this case". As such, I do not find that the Registrar was merely second-guessing competent counsel. Given all of her reasons, I find the Registrar turned her mind to all the relevant factors and principles in reaching her decision.
[31] As a result, I am not satisfied the plaintiff has established that the Registrar was clearly wrong or erred in principle in concluding that Ms. Koshman's second report was unnecessary and extravagant. This aspect of the plaintiff's appeal is also dismissed.
[21] As a result, the disbursements for these three reports were disallowed.
---
Wednesday, September 17th, 2014
1.  You're required to have certain kinds of car insurance
If you plan on driving your car around the Golden State, you're going to need a few different types of car insurance.  Specifically, California law requires every driver to have at least $5,000 worth of property damage liability insurance, $15,000 worth of bodily injury liability insurance to cover the injury or death of one person in a crash, and $30,000 worth of bodily injury liability insurance to cover the injury or death of more than one person in a crash.  You'll need to show proof of this coverage when you go to register your car at your local DMV office — something that must be done within 20 days of establishing your residency here.
But if you think you can get away with just having the bare minimum coverage, think again.
All of this required liability insurance only covers OTHER people who are injured and OTHER property that's damaged in a crash.  If you want your insurance to actually cover your own injuries and property damage, you'll need to invest in additional coverage.  A good agent can tell you what kinds and what limits are best for your specific situation.
2.  Insurance companies here keep in touch with the DMV
Every car insurance company that does business in California is required to electronically report your policy information to the DMV.  They're also required to notify the DMV if your car insurance policy is ever cancelled.  If it is — and if you don't replace it with a new policy within 45 days — the DMV can suspend your car's registration altogether.  So, if you run into any insurance issues while you live here, you can rest assured that the DMV will find out about them!
3.  You'll have a chance to save a bunch of money
Thanks to Proposition 103 — which California's residents voted in favor of back in 1988 — you'll have a chance to save some serious money on your monthly car insurance premiums when you move here.  That's because Proposition 103 created the state's "Good Driver Discount", which can save you up to 20% on your premiums.  Because the Good Driver Discount is a state law, every car insurance company that does business in California is required to give it to you if you qualify.
How do you qualify for it?
For starters, you must have gotten your driver's license at least three years ago (and, yes, your out-of-state license counts!).  You also need a clean driving record over those past three years.  Specifically, you couldn't be at fault in an accident that caused more than $1,000 in property damage, caused injuries to another person, or killed another person.  And, you can't be a regular at traffic school.  If you've been more than once over the past three years — or if you've racked up more than one point on your driver's license over the past three years — you won't qualify.
4.  You'll still need to look for other ways to save money, though
Unfortunately, California's car insurance premiums are some of the highest in the country (and the further south you live, the higher those premiums tend to get!).  After all, California roadways are congested, and there are high rates of accidents, car thefts, and uninsured drivers — all of which drive up the price you have to pay for insurance every month.  Even if you qualify for the Good Driver Discount, you owe it to your wallet to look for other ways to save money on your premiums.
And that's where a good agent comes in.
The very best agents will search for all kinds of ways to save you money, so that you don't have to cut any corners in your insurance coverage.  For example, things like having a short commute, having a car alarm, and even insuring all of your family's cars with the same company can all save you money every month when your premium bill arrives.
And as an added benefit, an independent car insurance agent can do some comparison shopping for you.  Since they're not bound to one specific company, these agents can compare rates and coverage from a variety of insurance companies so that you can rest easy knowing you're getting the very best deal.
5.  Your credit score won't be a factor
Unlike most other states, it's illegal for a California car insurance company to use your credit score as a factor in setting your premium rates.  (Once again, you can thank Proposition 103, since it was also responsible for this change in the law!)  So, if you've racked up some debt or missed a few payments, you won't have to worry about it affecting your new car insurance policy.
Now that we've gotten all of that out of the way, welcome to the Golden State… Happy driving!
---
Wednesday, September 17th, 2014
According to a report from Bloomberg, GM CEO Mary Barra says the car company is "substantially completed" its vehicle recalls.
Barra, who has been questioned multiple times by federal regulators and at congressional panels since recalls began early this year, says the company won't hesitate to issue future recalls.
"We're working hard to make sure that as new vehicles come out, they achieve even higher levels" of quality and safety, Barra told reporters in New Delhi today. "We're very focused to being industry leaders."
Barra, who has been before congressional panels four times over the recalls since becoming the first female CEO of a global automaker in January, reiterated the company's commitment to putting the consumer first. The Detroit-based automaker, which has sought broadened immunity from lawsuits over fallen car values following its recall of almost 29 million cars, won't hesitate to call back more vehicles if need be, the 52-year-old CEO said.
"We've really benchmarked externally the aerospace industry, the nuclear industry, the industries that require a true zero-defect mentality," Barra said. "But if at any point of time, we learn there's an issue, we're going to put the customer in the center, and we're going to take care of the issue and if that means a recall, we'll do a recall."
GM has set aside at least $400 million to pay victims of the 2.59 million compact cars with a potentially faulty ignition switch linked to at least 13 deaths, the company said in July. The one-time charge, which it said may rise to $600 million, recall costs and other charges led to the automaker posting a second-quarterprofit that missed analysts' estimates.
---