Montreal landlord's triplex insurance nightmare
Thursday, September 25th, 2014
A Montreal property owner says an insurance company is refusing to renew her home policy after a $145,000 repair job.
Sari Buksner says now she has been pushed into the substandard market and her premium rates have increased by $4,000.
Aviva Canada footed the bill for two water damage problems discovered at Buksner's triplex in the Plateau Mont Royal borough in June 2012, she told CBC Montreal Investigates.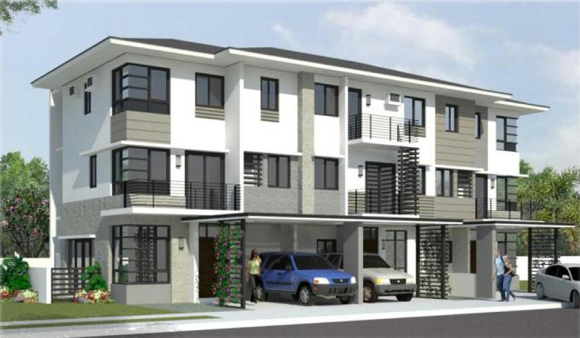 "I just don't understand the principle of when you make a claim for what you're paying for, then they say you're uninsurable," she said.
Two years ago, one of her tenants alerted her to a leak dripping from the second floor to the first. Her insurance firm saw the problem was a valve linking to her water heater on the second floor.
Aviva also noticed a separate leak, near the toilet of her third floor.
Buksner said an original estimate for the two claims by a contractor she had asked to inspect was $19,919.
Problems start
Buksner said she settled with a contractor recommended by Aviva after the first one she found did not want the job, saying it was beyond their expertise.
But the work dragged on for months.
An email from an Aviva claims adjuster to Buksner shows the insurer acknowledged the extra labour, including a couple of painting jobs which had to be redone due to workers accidentally painting over old caulking, and grout to be cleaned up on the triplex's third-floor bathroom.
The biggest setback was a lack of proper insulation for the newly installed pipes, said Buksner.
"The pipes froze," she said. "They basically had to rip up all of the insulation, re-insulate, they had to rip up all the first floor gyproc, and re-install all of the plumbing."
Aviva also paid for $58,155 worth of rent she missed out on as her tenants were gone during the work.
In total, Aviva paid $144,515 for the work.
No more policy
So far, she has only found a willing insurer in the substandard market.
The policy would cost her around $11,000, roughly $4,000 more than what she was last paying with Aviva.
She would also be required to pay it all up front, and would not receive water damage protection for her triplex.
Aviva, meanwhile, would not provide an interview to the CBC, and would not discuss Buksner's case for privacy reasons.
"We look at many factors that impact our decision to renew any given policy, including claims frequency and overall risk exposure," it said.
Little recourse
Organizations which handle complaints from policy-holders indicated Aviva's behaviour is not unheard of for insurance firms.
"There's no requirement for an insurer to renew any customer," said Brian Maltman, executive director of the General Insurance OmbudService of Canada. "It is a free market and it's based on risk assessment and the insurer's comfort level with that kind of risk," he said.
Both Maltman and the Insurance Bureau of Canada said her best option was to keep looking for another insurance firm which would take her in.
"There are no magic numbers, there are no norms," said Insurance Bureau spokesperson Lynn Crevier.
She said each insurance firm makes its own decisions on when they may or may not renew a policy.
The Insurance Bureau of Canada does mediate between policy-holders who approach them for problems with their insurers over principal residences, but says its mandate does not include the same responsibility for investment property owners.
In Quebec, the Autorité des Marchés Financiers is the public body in charge of looking into complaints about insurance firms.
The AMF refused to grant an interview on the subject.
Its website maintains insurance firms do have the right to terminate a policy without providing a justification.